~this meme was inspired in part by ~ In My Mailbox~
It's a chance to share News.
A post to recap the past week, showcase books and things we have received and
share news about what is coming up for the week on our blog.
For all the details and the weekly link, check out
Kimba's website
.
Past Week into Review
Faerie Cake Dead
1st Chapter & Giveaway (Enter until August 13th)
Teaser Tuesday
Review: Take This Regret by A.L. Jackson (Giveaway until August 14th)
Waiting on Wednesday
Review: Racing to Love by Amy Gregory
Shelf Candy Saturday
Next Week's Excitement
Monday
Freefall by Susan Rae
Review and Interview
Wednesday
Ciao by Bethany Lopez
Review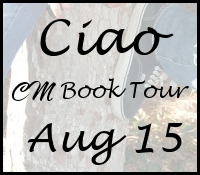 Update for Review Copy Clean Up
:
Last week I read Free Fall, Ciao, and The Promise for my clean-up. Reviews will be posted soon. This week I hope to get to
Cera's Place
by Elizabeth McKenna,
Big Sky Mountain
by Linda Lael Miller,
Beautiful Disaster
by Jamie McGuire, and
Threat of Darkness
by Valerie Hansen.
That wraps it up!! Thanks for reading :)